November 9, 2014
1. Wes Anderson
I saw a movie by Wes Anderson called Moonrise Kingdom; it has been described as "an eccentric pubescent love story." The setting is Jamestown, Rhode Island, and environs. More recently, Anderson made The Grand Budapest Hotel, which is loosely based on writings of Stefan Zweig. In general, Anderson's films seem to have some intelligence and taste, but lack depth and power. John Podhoretz wrote,
What the hell is The Grand Budapest Hotel about? Beats me. It's impossible, here and in most of Anderson's work, to discern just what on earth Anderson is trying to do. He constructs three-dimensional theatrical sets — like the lobby of the Grand Budapest and the house in which much of the action of his last movie, Moonrise Kingdom (2012), takes place — and runs his cast through them as though they are figurines in a diorama. The effect is often amusing, but it's utterly baffling. He creates distance between the audience and the characters, but there seems to be no underlying purpose, no worldview, nothing he's trying to tell us.

It's no wonder his best film is the animated Fantastic Mr. Fox (2009), because he dispensed with people entirely and literally used figurines and shoeboxes. They're cute. They're animals. And he got a ready-made plot from Roald Dahl.1
David Denby also took a dim view of Grand Budapest:
[Anderson's] style is half facetious, half satirical, although we may not be sure what the movies are satires of.... The smirking tone... the air of calculated absurdity and knowing one-upmanship makes his work cool for some people.... Knowingness and formalist whimsy should not, I think, be confused with art — or at least not with major art. The Grand Budapest Hotel is no more than mildly funny. It produces murmuring titters rather than laughter — the sound of viewers affirming their own acumen in so reliably getting the joke.
As I argued in an earlier issue, first-rate art should have "an unsophisticated, naive tone.... a tone of conviction, passion, anger.... [not] a tone of irony and sophistication."
Both Moonrise Kingdom and Grand Budapest were highly profitable, and Anderson is only 45, so we can expect many more films from him. Anderson is the great-grandson of Edgar Rice Burroughs, author of the Tarzan novels and science-fiction novels.
2. "Owl Creek"
I read "An Occurrence at Owl Creek Bridge," Ambrose Bierce's famous short story about the Civil War. It's vivid, realistic, and enjoyable to read, especially if you're interested in the Civil War. But is it good literature?
I found "Owl Creek" in a textbook called Understanding Fiction, by Cleanth Brooks and Robert Penn Warren. It's a good textbook, and I've mentioned it in several previous issues (in connection with Hemingway, Kipling, etc.). It has numerous short stories, plus some commentary by Brooks and Warren.
Brooks and Warren are unimpressed with "Owl Creek." They say that fiction should be more than true-to-life, more than "a clinical report, medical or psychological.... If the story is to be justified, there must be what may be called a moral significance, a meaning in moral terms — not merely psychological terms."2 Fiction should "involve some significant human evaluation, some broadening or deepening of our human attitudes.... Fiction involves what — understood in its broadest dimension — is a moral concern." I think Brooks and Warren are good critics, and their criticisms of "Owl Creek" are on target.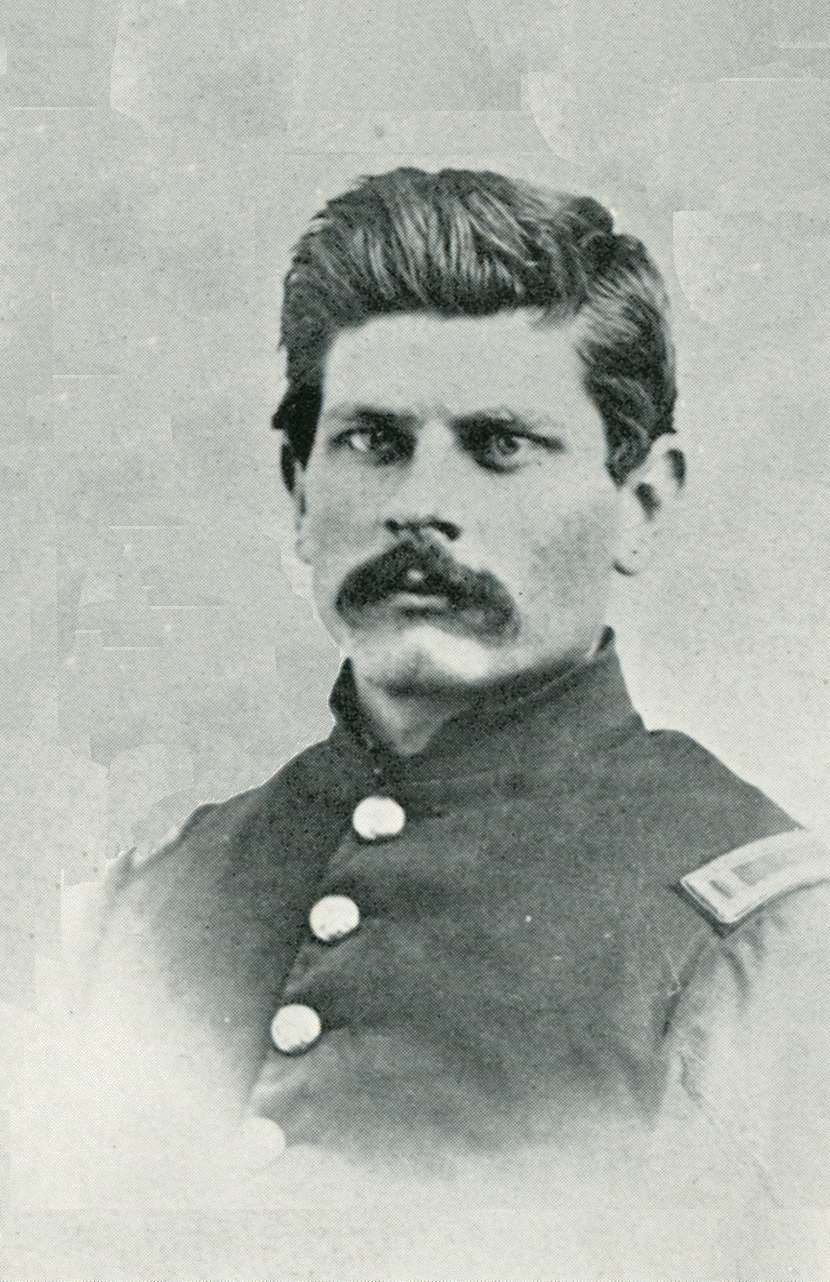 Ambrose Bierce at 21, while serving in the Union Army
In an earlier issue, we discussed the view of F. R. Leavis that "Great writers have a marked moral intensity.... imaginative sympathy, moral discrimination and judgment of relative value." Moral intensity: isn't this what Wes Anderson lacks, according to John Podhoretz?
Let's assume that Brooks and Warren are correct in saying that realism isn't the purpose of literature. We might still ask, Is "Owl Creek" realistic? If this isn't a literary question, we can call it a psychological question. I believe "Owl Creek" isn't realistic because people close to death tend to review their past, not imagine their future. As I wrote in a previous issue, "One of the common elements in near-death accounts is the 'panoramic life review' — that is, a vision of all the events of one's past life." As for the extraordinary speed and clarity of the dying man's mental processes, this is probably realistic.
The next story in Understanding Fiction, after "Owl Creek," is Isaac Babel's "Crossing Into Poland," which is far more powerful and moving than "Owl Creek." Perhaps the contrast was intended by the editors (Brooks and Warren).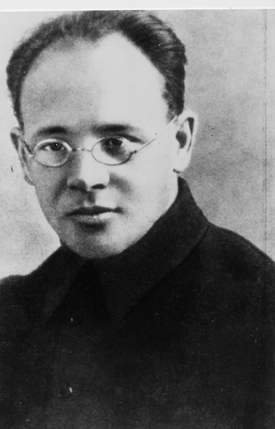 Isaac Babel, 1894-1940
Then I read Chekhov's "Vanka," which can also be found in Understanding Fiction. Like Babel's story, Chekhov's story deals with cruelty and suffering. But Babel writes with what might be called 20th-century brutality, while Chekhov writes with the sweetness and charm that's more at home in the 19th century.
Anton Chekhov, 1860-1904
3. Dubus and Driving Dilemmas
The local GreatBooks group recently read "A Father's Story," by Andre Dubus. Though it wasn't very enjoyable to read, it was filled with moral choices, and it sparked a lively discussion. The story's moral choices are somewhat artificial, as if the author said to himself, "literature should involve moral choice, so I need to construct a plot with moral choices."
The moral choices presented by Dubus involve driving. Driving seems to be a fertile field for moral choice because when we're driving, we have to make split-second decisions, and we're often dealing with strangers. Should you stop to help a person whose car is broken? A hitch-hiker? An animal? You have a fraction of a second to decide.
Dubus himself stopped to help a stranger, was hit by a car, and spent the rest of his life in a wheelchair. He was also traumatized by the rape of his daughter. One might say that "A Father's Story" is a fusion of these two key events in his life. It should be noted, however, that the story dates from 1983, three years before his car accident. So it seems to be a case of art influencing life, not life influencing art.
In Italy, about 15 years ago, a man was driving through a tunnel with his young daughter, and he suddenly died of a heart attack. His daughter cried and waved for help, but no one stopped for a long time. The incident was widely discussed in Italy.
Andre Dubus should not be confused with his son, Andre Dubus III, who's also a writer, known for the novel House of Sand and Fog.
4. Borges
"The Meeting," by Jorge Luis Borges, has a touch of magic, a whiff of the occult; it's a good example of what critics call "magical realism". Though I enjoyed it, I have some objections; I'm still not willing to include Borges among the great writers. A great writer is fascinated by reality, and he depicts reality, but Borges seems immersed in books, and unable to depict reality. "It was obvious," the narrator says, "that everybody was drunk; I do not know whether there were two or three emptied bottles on the floor or whether an excess of movies suggests this false memory to me." Borges seems to suffer from an excess of books and movies. He doesn't see reality face to face, he sees it through the lens of culture.
Borges seems to regard the occult not as real, but as something that can add spice to a fictional work. The occult element in this story (knives with a vendetta against each other) is unreal, unconvincing, false. Many great literary works deal with the occult and stay within the boundaries of truth — for example, Lawrence's "The Fox" — but Borges goes beyond these boundaries. Perhaps this makes Borges popular with critics and academics — people who are interested in art, in craft, not in truth, not in reality. Great literature speaks to your own experience, and grabs you by the throat. But "The Meeting" doesn't speak to anyone's experience, it's just a story; it shouldn't be called magical realism, it should be called unreal magic.
The dying man in Borges' story says, "How strange. All this is like a dream." It's not like reality.
5. Understanding Fiction
Other stories in Understanding Fiction:
"The Far and The Near," by Thomas Wolfe, is excellent. Wolfe has long been one of my favorites. This story might be cited as an example of Wolfe's tendency toward romanticism, and an example of romanticism's tendency to end in disillusionment. It's very short, and might be a good introduction to Wolfe.
"Tickets, Please" is by D. H. Lawrence, another favorite of mine. It's a perverse story, and I didn't enjoy it, though the editors (Brooks and Warren) make a valiant attempt to find meaning in it.
"A Rose For Emily," by William Faulkner, might be called a horror story, or an example of Southern Gothic. But the story is told in a tasteful way, without the ugly perversity of the Lawrence story.
6. Carson McCullers
"The Sojourner," by Carson McCullers, isn't a great story, and the commentary by Brooks and Warren adds little. The prose is quirky, lacking in simplicity and clarity; it resembles fruitcake rather than bread. Consider, for example, the first paragraph:
The twilight border between sleep and waking was a Roman one this morning: splashing fountains and arched, narrow streets, the golden lavish city of blossoms and age-soft stone. Sometimes in this semi-consciousness he sojourned again in Paris, or German war rubble, or a Swiss skiing and a snow hotel. Sometimes, also, in a fallow Georgia field at hunting dawn. Rome it was this morning in the yearless region of dreams.
Whoever heard of a "lavish city," "hunting dawn," or a "yearless region"? Peculiar phrases grab the reader's attention, and distract the reader from the content of the story. McCullers seems to be trying to impress the reader with her style, her unusual language, rather than trying to convey something as clearly as possible.
Carson McCullers was born Lula Carson Smith. At age 20, she married Reeves McCullers, an aspiring writer. They divorced after four years. After another four years, they married again.3 She suffered from various illnesses, including strokes that began in her early years. She died in 1967 at age 50, after spending her last twenty years in Paris. She was the great-granddaughter of Confederate officer John Thomas Carson, who owned a 2,000-acre plantation in Georgia, and 75 slaves.
Carson McCullers
Though McCullers wrote some short stories, she's best known for her novels, such as The Heart Is A Lonely Hunter, which was published when she was just 23. She wrote her major works before she was 35. "The Sojourner" was written when she was 33. Clock Without Hands, published when she was 44, isn't highly-regarded. Flannery O'Connor, who may have viewed McCullers as a rival, called Clock Without Hands "the worst book I have ever read."
7. Flannery's Misfit
Flannery O'Connor's best-known story is "A Good Man Is Hard To Find." When she was invited to talk about her work, she often read this story, and the Internet has recordings of her readings.
O'Connor's prose isn't larded with peculiar phrases, as McCullers' is. Here are the opening sentences of "A Good Man Is Hard To Find":
The grandmother didn't want to go to Florida. She wanted to visit some of her connections in east Tennessee and she was seizing at every chance to change Bailey's mind. Bailey was the son she lived with, her only boy. He was sitting on the edge of his chair at the table, bent over the orange sports section of the Journal.
O'Connor has a readable style, a pleasant sense of humor, and deep religious convictions; she's both a genuine artist and a sincere believer. She was an Irish Catholic who lived in the predominantly-Protestant South (Georgia). She was "born of the marriage of two of Georgia's oldest Catholic families."3B She wrote numerous book reviews for Catholic newspapers, and "her reviews consistently confront theological and ethical themes in books written by the most serious and demanding theologians of her time."4
Flannery O'Connor
When she was 21, O'Connor attended the Iowa Writers' Workshop. She was acquainted with several well-known writers — including Robert Penn Warren, John Crowe Ransom, Robert Fitzgerald, and Arthur Koestler — and she maintained a wide correspondence. Her mentor was Caroline Gordon, a novelist and critic who was married to Allen Tate.5
During the latter part of O'Connor's life, she lived on her family's Georgia farm, Andalusia, which is now open to the public. Like her father, O'Connor suffered from lupus; she died in 1964, at age 39. In her short life, O'Connor wrote numerous short stories but only two novels. She won the 1972 National Book Award for her Complete Stories, not for her novels.
She admired Faulkner, and once said, "The presence alone of Faulkner in our midst makes a great difference in what the writer can and cannot permit himself to do. Nobody wants his mule and wagon stalled on the same track the Dixie Limited is roaring down."6 Like Faulkner, O'Connor is often described as Southern Gothic. It has been argued that the Southern Gothic school was influenced by Hawthorne:
[O'Connor's] tastes for gothicism, allegory, and regional setting derive from that special admiration for The House of the Seven Gables evident in so many important Southern writers from Faulkner to Truman Capote. The mingled scorn and sorrow with which Hawthorne faced the decline of New England, his ambivalent attitude towards Puritanism, and his dubious hopefulness about America's spiritual future find echoes throughout Miss O'Connor's stories of Evangelical awakening amid the scattered ashes of plantation Georgia.
[Spoiler Warning: If you plan to read "A Good Man Is Hard To Find," you may want to skip the rest of this section.]
Though I was charmed by the opening pages of "A Good Man Is Hard To Find," I was troubled by the extreme violence of the final pages. If, however, you glance at a newspaper, you're likely to find violence just as extreme. Does O'Connor's violence reflect reality? Does she anticipate the violence of today's terrorists? About four years ago, a book was published called Flannery O'Connor in the Age of Terrorism: Essays on Violence and Grace. Clearly O'Connor is using violence in a serious way, not just to titillate readers. Clearly she's trying to depict the psychological and spiritual roots of violence. Can she teach us something about today's terrorists? O'Connor's killer calls himself The Misfit. He seems to believe in nothing except pleasure, and he kills for pleasure. Sadistic pleasure may be one motive of today's Muslim terrorists, but it's probably not their only motive. It must be admitted that Islam is one of the world's great religions, and today's terrorists probably have some genuine piety. Likewise, the violence of Fascists and Communists was part of a worldview, it was seen as a means to an end. What's different about The Misfit is that he doesn't try to justify his violence; for him, violence is an end in itself.
Some critics connect O'Connor to existentialism, which was popular in her day.7 They say that existentialism believes in action, impulsive action, gratuitous action (acte gratuit), not in a grand worldview. Existentialists believe that "the universe is accidental, contingent and absurd, in other words, that there is no rational purpose to life."8 The Misfit also views the universe as absurd and lacking in purpose. He says he can't believe in Jesus because he didn't see Jesus with his own eyes, he has no proof. "The Misfit's inability to believe has destroyed his humanity."9 Perhaps all of us need to believe in something — truth or beauty or love or life in general — though we don't have proof.
O'Connor was apparently influenced by the Jewish-turned-Christian writer Simone Weil, who died in 1943 at the age of 34. Weil's explanation of violence was that "a hurtful act is the transference to others of the degradation we bear in ourselves. That is why we are inclined to commit such acts as a way of deliverance."10 But the deliverance is only temporary; in the long run, evil intensifies the pain of the evildoer. The Misfit's closing comment is, "It's no real pleasure in life."
Weil also said that "evil exposes the true good."11 O'Connor made a similar point: "It is the extreme situation that best reveals what we are essentially."12 O'Connor confronts her characters with evil and death in order to test their mettle. In O'Connor's fiction, violence not only exposes the spiritual state of its perpetrators, it also exposes the spiritual state of its victims. O'Connor uses violence and imminent death to rouse her characters — and perhaps her readers, too — from their spiritual slumbers. She seemed to respect people like The Misfit, who wrestle with spiritual questions, but can't find faith. On the other hand, she had little respect for people who pride themselves on their good family and good clothes, and ignore the ultimate questions. She sided with demonism against liberalism:
Her gripe against white liberalism grew out of a sense of estrangement from its ultimate and unannounced purpose: the homogenizing of all racial, regional, and religious cultures into one uniform and godless civilization. Her increasing frustration with this unholy prospect produced a formula: "Were it not for the diabolic anodynes of secular liberalism man would at once recognize his hopeless depravity and degradation, repent, and be saved from the hell of this world; out and out demonism, because it openly declares man's sinful nature, must on the other hand be regarded as salutary and even admirable."13
Earlier we quoted Leavis' view that "Great writers have a marked moral intensity". "A Good Man Is Hard To Find" has this moral intensity. The Misfit's moral intensity may be negative, but it's moral intensity nonetheless. The Misfit has the "out and out demonism" that O'Connor regards as "salutary and even admirable."
There are many puzzling passages in "A Good Man Is Hard To Find," but Brooks and Warren (the editors of Understanding Fiction) don't offer any explanation, so I turned to other critics. One puzzling passage is the Misfit's remark after the grandmother's death: "She would of been a good woman if it had been somebody there to shoot her every minute of her life." He probably means that the threat of death was necessary to rouse her from her preoccupation with trivial things.
Chesterton wrote a novel called Manalive in which the protagonist shoots at his friends (without hitting them) in order to make them appreciate life, to bring about a spiritual rebirth, to "recover the lost sense of wonder and glamour of everyday life."14 Chesterton was a devout Christian who eventually converted to Catholicism — the kind of writer who might be expected to interest O'Connor. It has been argued that O'Connor was influenced by Chesterton's Manalive, and that "A Good Man Is Hard To Find" is a "revision" of Manalive.15 I find the argument persuasive, though the evidence is rather slight.
Earlier I said, "Babel writes with what might be called 20th-century brutality, while Chekhov writes with the sweetness and charm that's more at home in the 19th century." Likewise, O'Connor's "Good Man" has 20th-century brutality, while Chesterton's work is less brutal (his protagonist shoots at his friends, but purposely misses).
One of the chief sources of O'Connor's "Good Man" is the local newspaper: O'Connor's story fuses several criminals whom she read about in Georgia newspapers. One of these criminals called himself The Misfit, another escaped from prison and went on a rampage toward Florida, accompanied by two henchmen.16 Many other writers have found inspiration in newspapers; Dostoyevsky based several novels on crimes he read about in newspapers.
According to Wikipedia, "One of [O'Connor's] trademark techniques is foreshadowing, giving a reader an idea of what will happen far before it happens." An example occurs when the family is driving to Florida and
They passed a large cotton field with five or six graves fenced in the middle of it, like a small island. "Look at the graveyard!" the grandmother said, pointing it out. "That was the old family burying ground. That belonged to the plantation."
Perhaps another example occurs when the children persuade their father (Bailey) to visit the mansion with the secret panel:
"All right," Bailey said, "but get this: this is the only time we're going to stop for anything like this. This is the one and only time."
Of course, it's the "only time" because all five members of the family will soon be killed by The Misfit and his men.
Perhaps another foreshadowing of impending doom is the town of Toombsboro, which O'Connor mentions "because the name has an ominous ring."17 The real Toomsboro has only one "b". O'Connor has inserted another b to bring it closer to "tomb."
Some critics have analyzed the role of the cat in the story. The cat's name, Pitty Sing, is borrowed from a popular operetta, The Mikado. "Pitty Sing functions as a double of the grandmother, expressing a dimension of her self of which she is largely unaware."18 When Bailey throws the cat out of the car, The Misfit appears and takes on the role of the grandmother's double, while the cat disappears from the story. After the grandmother is killed, the cat reappears and rubs against The Misfit's leg. The Misfit reacts very differently from the way he reacts to the grandmother's touch: he picks up the cat. "The function of this final gesture is to express the oneness of Pitty Sing with The Misfit."19
At the start of the family's trip, the grandmother conceals Pitty Sing in a basket covered by a newspaper, apparently the same newspaper that the grandmother was thrusting into Bailey's face, the same newspaper that tells of The Misfit's crimes. When the cat jumps out of the basket, O'Connor describes the event as if the newspaper and The Misfit were springing forth: "The instant the valise moved, the newspaper top she had over the basket under it rose with a snarl and Pitty Sing, the cat, sprang onto Bailey's shoulder." It's as if The Misfit himself were entering the story — as, in fact, he soon does. The cat's snarl anticipates The Misfit's: "'No pleasure but meanness,' he said and his voice had become almost a snarl."
After reading "Good Man," I read another O'Connor story, "The Life You Save May Be Your Own." It's short, readable, and entertaining, without the extreme violence and puzzling passages of "Good Man."
I then read O'Connor's "Everything That Rises Must Converge," which deals with race relations in the South, and features one of her stock characters, the woman with social pretensions, the woman who thinks herself better than the common run of humanity. Her son (Julian) is ashamed of her, and annoyed with her. Perhaps O'Connor herself felt this way toward her mother, whom she lived with for much of her adult life. If O'Connor criticizes Julian, perhaps it's self-criticism.
Finally I read "The Artificial Nigger," which was O'Connor's own favorite among her stories. It has the pleasant humor of her other stories, but it's more explicitly Catholic than the other stories, showing how a vain man and his impudent grandson experience defeat and despair, before being redeemed by grace and mercy. "By forcing them through a series of humiliating experiences and then identifying them with the artificial nigger, O'Connor implies that they themselves are 'artificial niggers,' powerless and afraid before the contingencies of a threatening world."20 Joyce Carol Oates, in a fine essay on "The Artificial Nigger," describes the story's main characters as "country bumpkins to be subjected to O'Connor's typical ritual of humbling, unmasking, and redemption."21
© L. James Hammond 2014
feedback
visit Phlit home page
make a donation via PayPal
---
Footnotes
1.
Weekly Standard, Mar 31, 2014, Vol. 19, No. 28 back

2.
See the commentary on "Owl Creek" and also the commentary on "A Rose For Emily." back

3.
"The Sojourner" deals with an attraction for an ex-spouse. back

3B.
GeorgiaEncyclopedia.org

When she was five years old, she trained a chicken to walk backwards, and a newsreel company came to her house to make a film about it, which was shown all over the country. She said, "I was just there to assist the chicken but it was the high point in my life. Everything since has been anti-climax." back


4.
Wikipedia back

5.
"Caroline Gordon [was] Flannery O'Connor's mentor throughout her mature career."(See Frederick Asals' introduction to his collection of critical essays, "A Good Man Is Hard To Find": Flannery O'Connor) Gordon's own mentor was Ford Madox Ford, and she wrote a book called A Good Soldier: A Key to the Novels of Ford Madox Ford. Gordon converted to Catholicism, and she was a mentor of two Southern Catholic novelists, Walker Percy and Brainard Cheney. Like Carson McCullers, Gordon divorced, then later married the same man (Allen Tate) again. Gordon and Tate edited an anthology of short stories called The House of Fiction. Gordon also wrote How To Read A Novel. back

6.
Note the superb metaphor. How many writers are capable of such a metaphor? back

7.
See Frederick Asals' introduction to his collection of critical essays, "A Good Man Is Hard To Find": Flannery O'Connor back

8.
website back

9.
"'One of My Babies': The Misfit and the Grandmother," by Stephen C. Bandy, Studies in Short Fiction, 33 (1996), 107-117 back

10.
Quoted in "Flannery O'Connor's Misfit and the Mystery of Evil," by John Desmond, Renascence, 56.2 (Winter, 2004) back

11.
This is a quote from Desmond, not Weil. back

12.
Quoted in Frederick Asals' introduction to his collection of critical essays, "A Good Man Is Hard To Find": Flannery O'Connor back

13.
"Advertisements For Grace," by W. S. Marks, in Frederick Asals' collection of critical essays, "A Good Man Is Hard To Find": Flannery O'Connor back

14.
Quoted in "Flannery O'Connor's 'A Good Man Is Hard To Find' and G. K. Chesterton's Manalive," by William Scheik, an essay in Frederick Asals' collection of critical essays, "A Good Man Is Hard To Find": Flannery O'Connor. This quote is from a critic, not from Chesterton. back

15.
ibid back

16.
See "A Good Source Is Not So Hard To Find," by J. O. Tate, in Frederick Asals' collection of critical essays, "A Good Man Is Hard To Find": Flannery O'Connor. back

17.
"Reading the Map in 'A Good Man is Hard To Find,'" by Hallman Bryant, in Frederick Asals' collection of critical essays, "A Good Man Is Hard To Find": Flannery O'Connor. back

18.
"Cats, Crime, and Punishment," by J. Peter Dyson, in Frederick Asals' collection of critical essays, "A Good Man Is Hard To Find": Flannery O'Connor. On the whole, I found Dyson's essay uninteresting and unpersuasive, but I agree with some of his remarks about the cat. back

19.
Ibid. Hitler hated to be touched, and the same appears to be true of The Misfit. back
20.
"The Artificial Niggers," by Claire Kahane, The Massachusetts Review, Vol. 19, No. 1 (Spring, 1978), pp. 183-198 back
21.
"The Action of Mercy," Joyce Carol Oates, The Kenyon Review, New Series, Vol. 20, No. 1, Winter, 1998, pp. 157-160 back